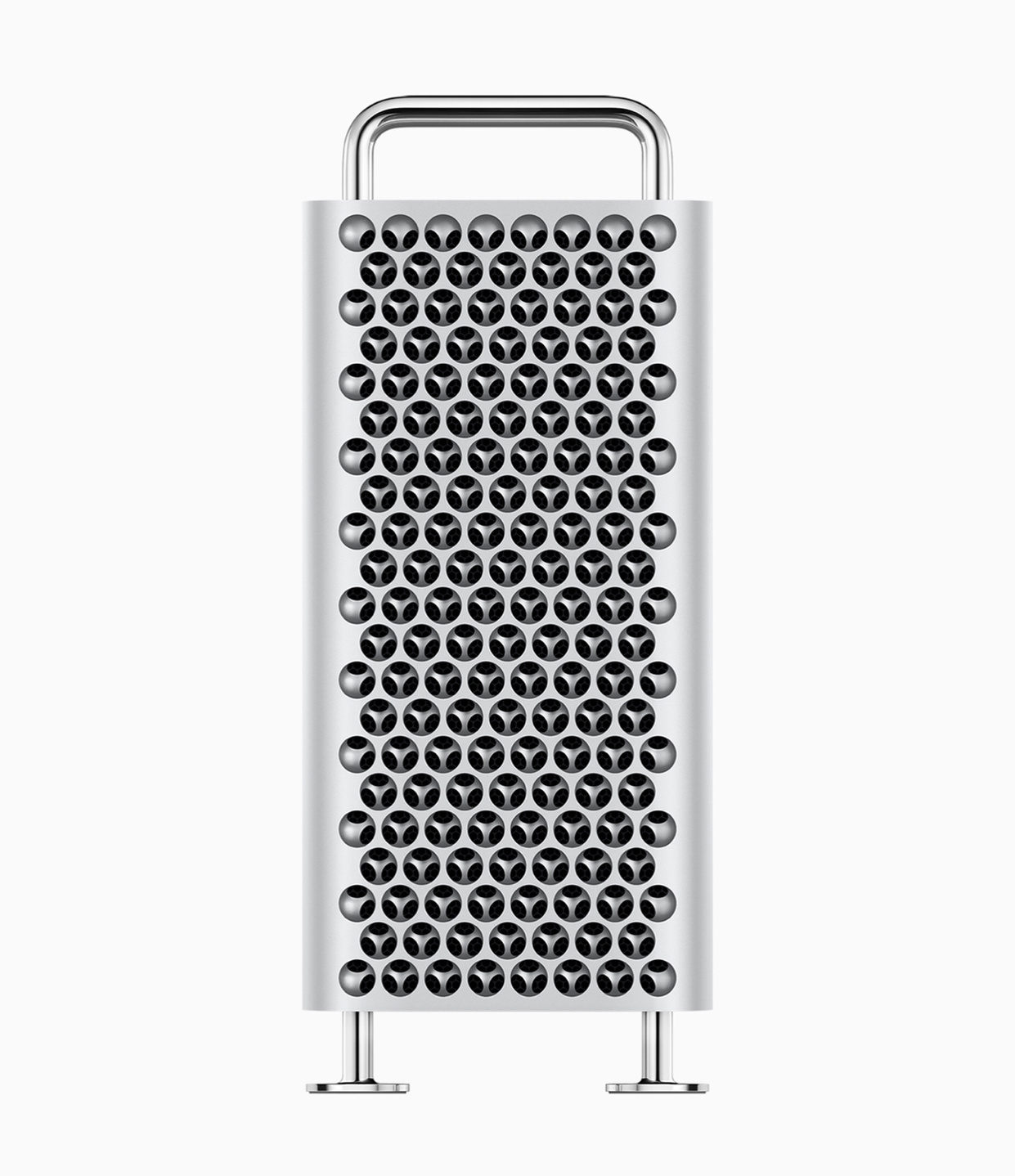 Apple recently announced a slew of products at their WWDC 2019 conference. These include both hardware updates to the Mac Pro and the new the Pro Display XDR, as well as, software updates to Mac OS X 10.15 Catalina, WatchOS 6, tvOS 13, iOS 13, and the all-new iPadOS.
Press releases for all products can be found by following this link.
The newest iteration of the Mac Pro looks extremely good in both design, capability, power, and modular functionality. That being said, it's very clear that Apple is targeting a much higher-end customer than Mac Pro's of the past which typically were priced in the ~$2,500-3,000 range and escalated from there. The new version, which will begin shipping in the fall will start at $6,000 as a base price and is rumored to cost $35,000+ if fully specified with all announced options. Subsequently, the Pro Display XDR priced at $6,000 with a stand, $5,000 without a stand, and yes you surmised that correctly - Apple is charging people $1,000 for a monitor stand though to be fair it does look well engineered.
I don't wonder if it would be smart for Apple to consider having a lower priced modular desktop option between the Mac Mini and Mac Pro maybe based on the AMD chipsets since they seem to have fewer developmental issues than many of the newest Intel developed chipsets. Also the Ryzen 3 and Navi based chipsets are very competitively priced which could give Apple a non-Pro Mac priced in the $1500-3000 base price range. Even if they maxed out between 128-512GB of RAM depending on the chipset chosen (instead of 1.5TB) and only allowed dual GPU's (versus 4 GPU's), Dual internal HDD expansion (versus 4 HDD), plus the option for the Apple Afterburner… that would be an excellent option for the small business or independent content creator (be it weddings, portraits, YouTube, etc.) with no desire for a Windows based machine like myself. While we're dreaming of alternative solutions, it would be nice to have a 24-27" Pro XDR display limited to Cinema 4K resolution for around $2,000-2,500 with the stands included.

The other elephant in the room is the announcement that developed iPad OS to further differentiating itself from iOS. In some ways this was a bigger announcement than the Mac Pro announcements in my opinion as I could see this being the catalyst that provide Apple a way of using this as a true bridge in eliminating the MacBook and MacBook Air lines all while maintaining the MacBook Pro line for working with more intensive applications on the go. Apple opening up the file system to iPad OS, creating a native bridge with MacOS apps, and opening up native external storage solutions without fancy workarounds is a huge feature. Personally, I'll probably forego purchasing another MacBook Pro this year for mobile computing, add the newest iPad Pro later this year, and add a desktop solution for heavy editing. I'll to use my same old MacBook Pro for my school work but I can envision where an iPad Pro can take over my mobile computing usage. I'd still maintain a desktop that will be relied upon for my heavy lifting… once I decide which way to go on the desktop front.